Editor's notes: The global B Corp movement is about a new kind of business model that balances purpose and profit. Increasingly, millennial talents and consumers are looking for businesses that are acting in a way that deserves their choice of where to work, what to buy or when to invest. More companies are now competing to be best for the world – a trend of "moving away from an outdated 20th century model that might be called shareholder capitalism towards a vibrant 21st century model called stakeholder capitalism." (Jay Coen Gilbert, B Lab Co-founder)
In this bi-monthly Newsletter we will bring you news and analyses of businesses transforming themselves as a force for good.
We look forward to hearing your views of the movement and feedback on this newsletter.
K K TSE, Chief Editor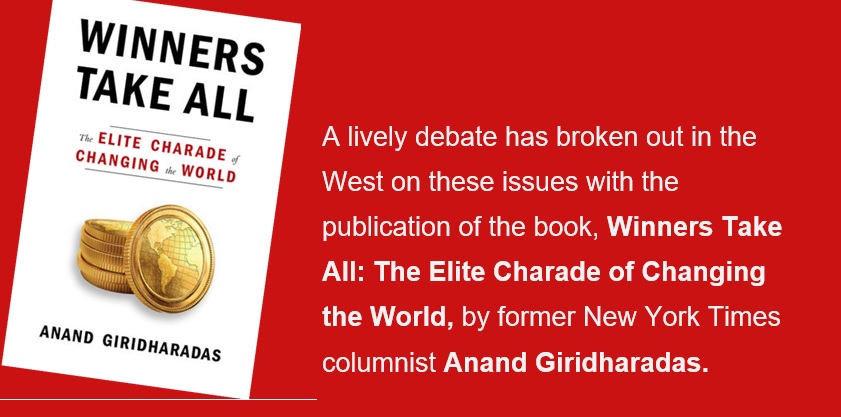 About the Book
Are the business elites genuinely interested in creating a better world? Or are they just holding up the 'Change the World' banner to preserve the system that is perpetuating inequalities and injustice?
Over the past decades, a number of high-profile initiatives were launched by successful business people-turned philanthropists. They are supposed to be changing the world for the better; and surely they do. But are elites also interested in challenging the very system that contributed to creating so much social and environmental problems? People are not so sure.
An insider's groundbreaking investigation of how the global elite's efforts to "change the world" preserve the status quo and obscure their role in causing the problems they later seek to solve. Former New York Times columnist Anand Giridharadas takes us into the inner sanctums of a new gilded age, where the rich and powerful fight for equality and justice any way they can–except ways that threaten the social order and their position atop it.
We see how they rebrand themselves assaviors of the poor; how they lavishly reward "thought leaders" who redefine "change" in winner-friendly ways; and how they constantly seek to do more good, but never less harm.
Giridharadas asks hard questions: Why, for example, should our gravest problems be solved by the unelected upper crust instead of the public institutions it erodes by lobbying and dodging taxes? He also points toward an answer: Rather than rely on scraps from the winners, we must take on the gruelling democratic work of building more robust, egalitarian institutions and truly changing the world. A call to action for elites and everyday citizens alike.
*************************************************************************************************************
Anand Giridharadas in his own words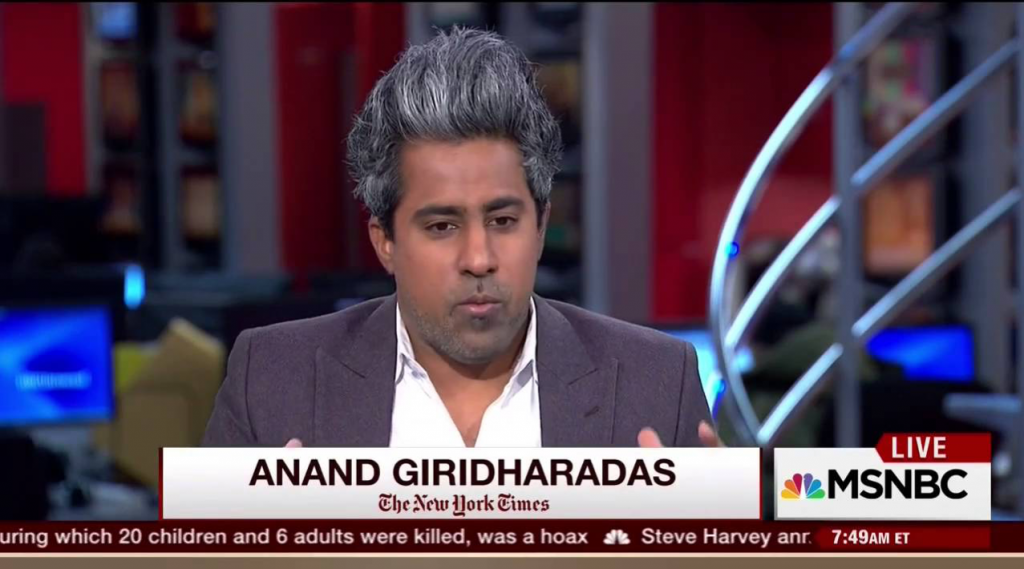 Leading up to the release of his book Winners Take All: The Elite Charade of Changing the World, Anand Giridharadas penned a column on the topic.
He notes that world-changing initiatives funded by the winners of market capitalism do heal the sick, enrich the poor and save lives. But even as they give back, American elites generally seek to maintain the system that causes many of the problems they try to fix.
Click HERE to explore more
**************************************************************************************************************
Mark Kramer's Response: Are the Elite Hijacking Social Change?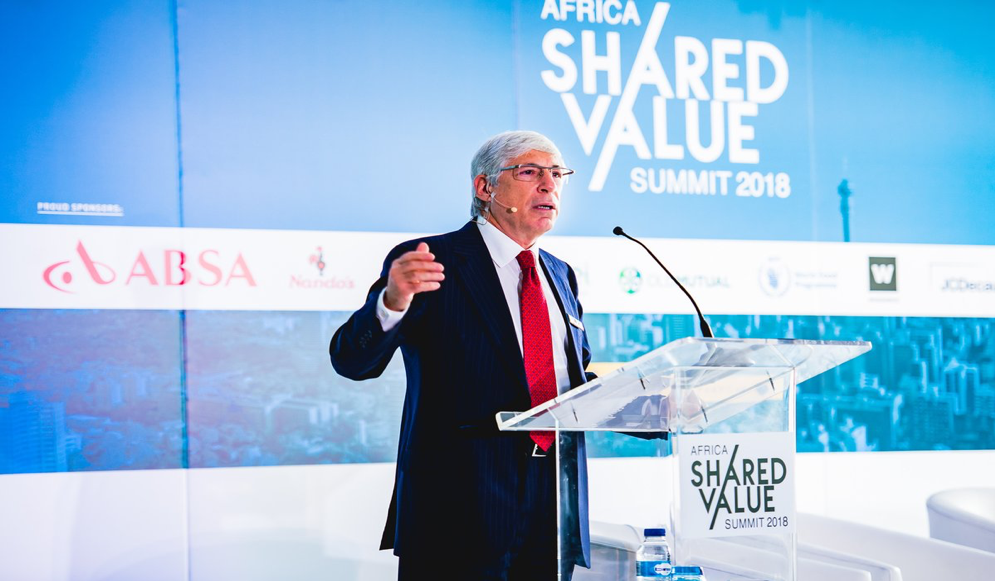 Mark Kramer is co-founder of FSG, Board Director of Shared Value Project HK, and the author of influential publications on shared value, catalytic philanthropy, collective impact and impact investing. In this book review, Mark Kramer responds to criticism in Winners Take All: The Elite Charade of Changing the World.
Click HERE to explore more
**************************************************************************************************************
What About B Corps?

Jay Cohen Gilbert, Co-founder of B Lab, notes that amid the criticism of Goldman Sachs, Uber, AirBnB, the World Economic Forum, the Aspen Institute, and the Clinton Global Initiative, Giridharadas asks whether B Corps are just another "elite charade for changing the world."
While criticism of B Corps is welcome. B Corps don't believe they are THE solution to or guarantor of anything. B Corps do believe that business can be a significant contributor to creating and scaling solutions.
Click HERE to explore more
**************************************************************************************************************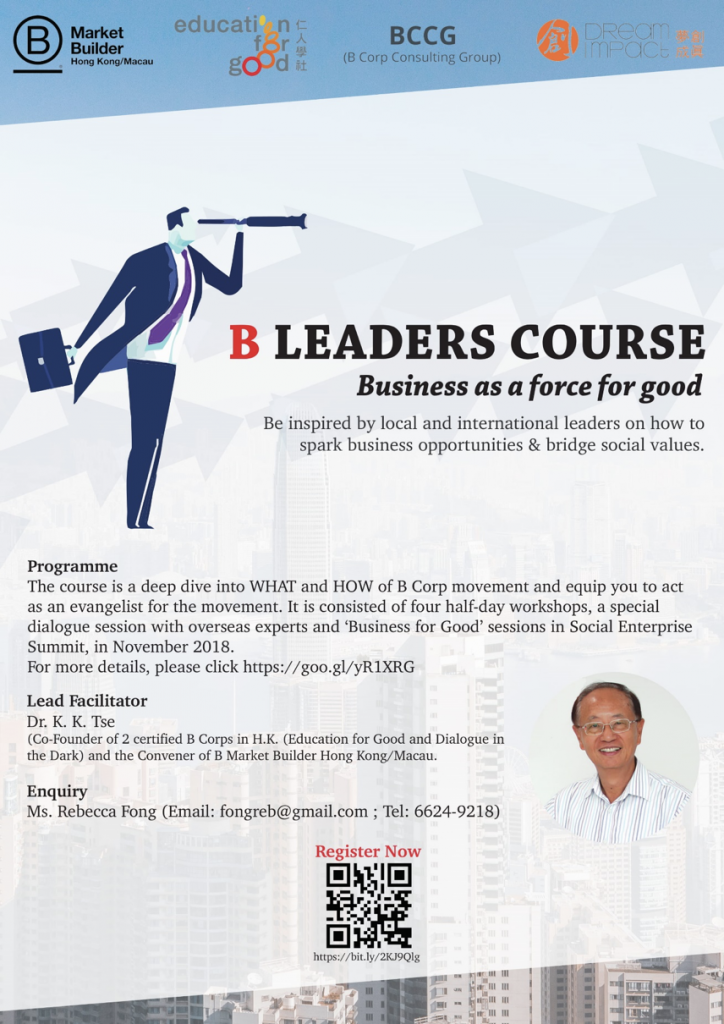 The B Leaders Course, is BCCG's annual flagship program to be held in November this year. It is designed for the participants to-

1) be inspired by local and international leaders on how to spark business opportunities and bridge social values;

2) understand the global trend for business model development – from 'Best in the World' to 'Best for the World';

3) have direct dialogues with founders of international and local certified B corp, on why they have joined the movement and how their businesses have flourished as a result;

4) deep dive into how to join the B Corp movement and be a leader and forerunner of the Hong Kong market;

5) have hands-on experience in B impact assessment.

Please click here to register: 
http://bit.ly/2KJ9Qlg

Please refer to below on the details of the Course:
https://goo.gl/yR1XRG
Meet the B Lab's short film on B Corp Explanation in 1 minute: